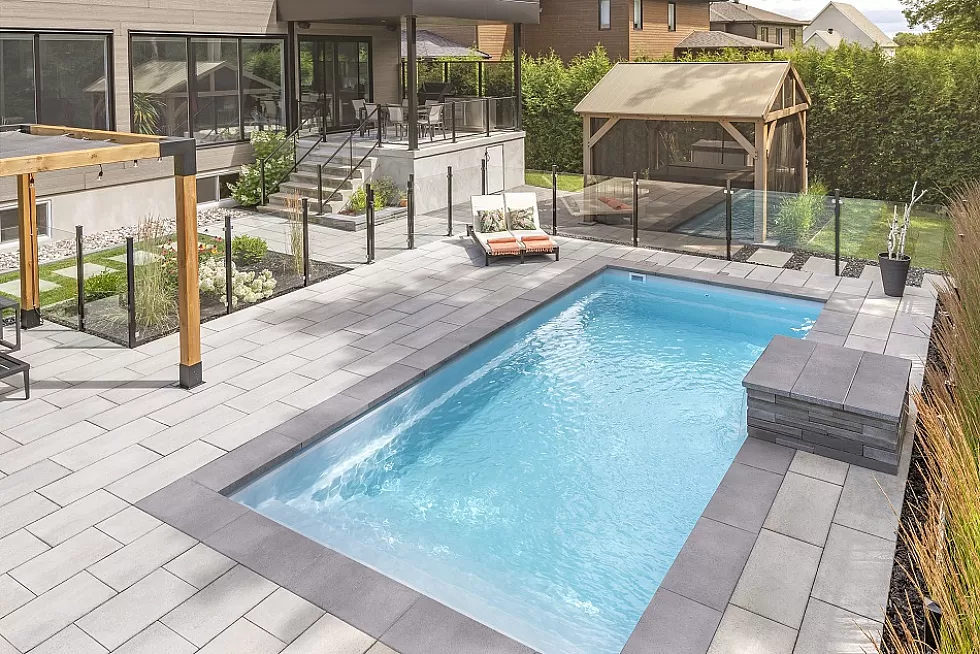 The new standard for inground pools
When it comes to inground fiberglass pools, Aquarino stands out due to its high manufacturing standards. They have a team of experienced installers, for an installation within 24 hours. Multiple pool models and colors are available for a trendy yet timeless look.

Aquarino pools are manufactured in a technological plant located in Daveluyville, Quebec, Canada. Aquarino pools are accredited with the Well Made Here logo. This program encourages the purchase of quality building materials and other Canadian-made items for the residential market.

A perfect match for Aquarino's modern style pools, Rinox pool copings from the Landscaping collection are ideal.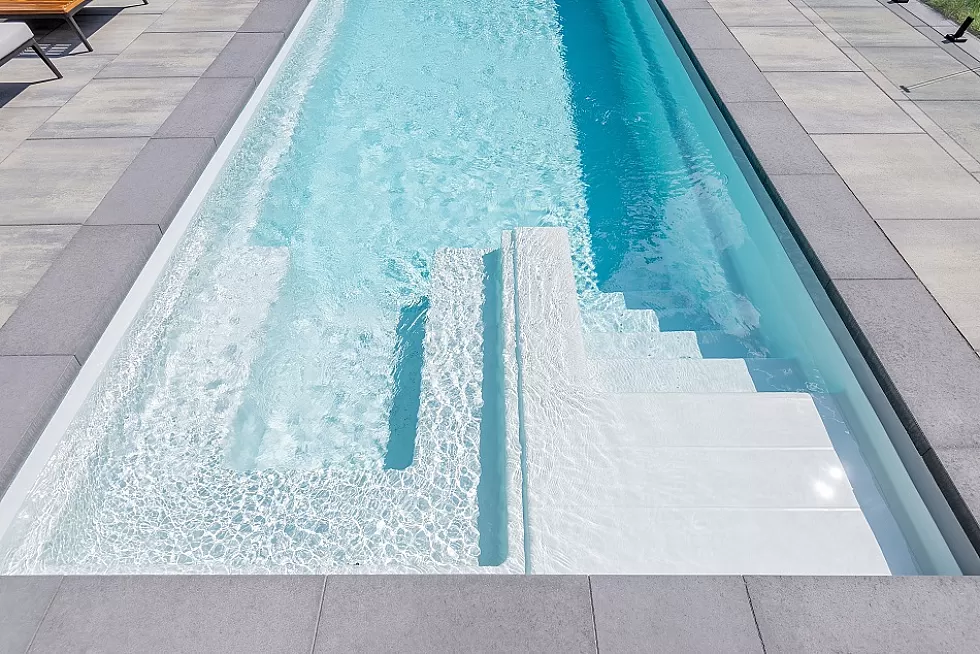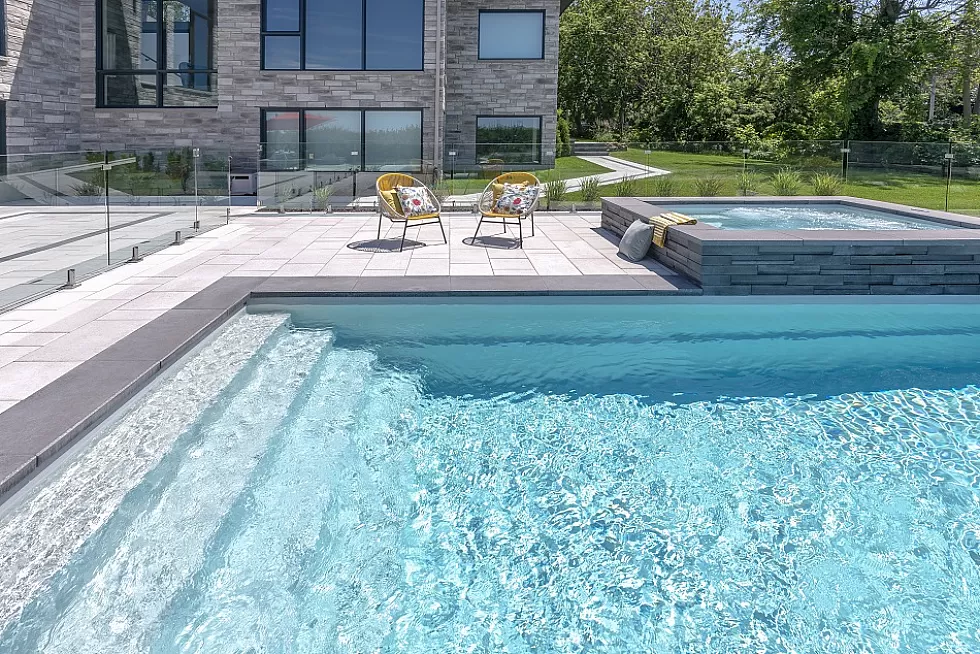 Fiberglass pools requiring quick installation and easy maintenance.
Heating made easy with your fiberglass pool
Fiberglass is an insulating material which ensures that your pool water will be at least 8°F warmer than any other type of pool. In fact, with a heating system, Aquarino pools will allow you to start your swimming season earlier and make it last longer. Heating costs for customers who choose the heater are lower than those of our competitors because our pools are better insulated.